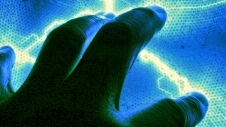 My aim is to build an interesting, intelligent site dedicated to all things relating to independent speculative fiction, with an emphasis on the futuristic, the paranormal, the unusual, and generally anything I find exciting or interesting.
On this site, I hope to provide uniquely creative individuals with an opportunity to tell the world about their work, with links to their respective websites and information regarding how to purchase the work, etc.
I am conducting interviews with interesting individuals including artists, musicians, authors, filmmakers, entrepreneurs, martial artists, photographers and tastemakers. They all have one thing in common, their work is brilliant!
Wayne Gerard Trotman